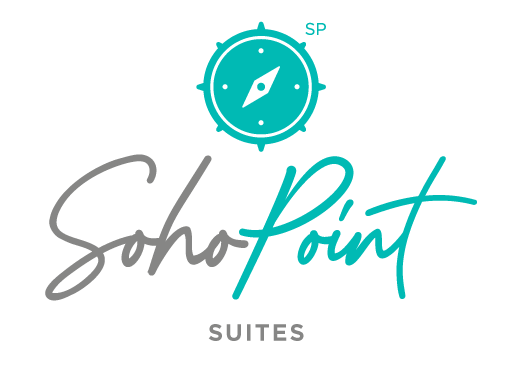 SohoPoint Suites is a PREMIUM BUILDING located in the most iconic corner of Palermo Soho which offers six exclusive brand new apartments that include all the comfort and every commodity a five-star hotel can give you.
En un edificio premium, construido en la esquina más emblemática de Palermo Soho, seis exclusivos departamentos a estrenar, con todo el confort de un hotel de cinco estrellas.
Armenia 1500 esquina Honduras | Palermo Soho | Buenos Aires Argentina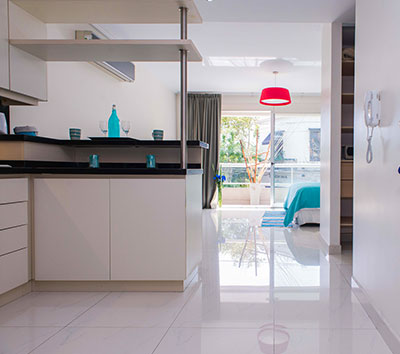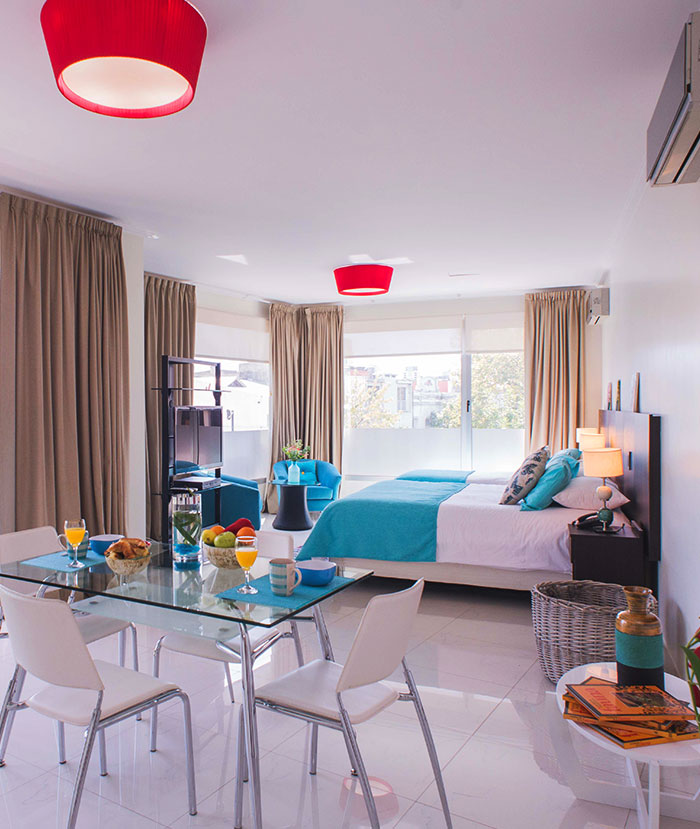 Description / Descripción
These six brand new, luminous, spacious and fully-equipped apartments can hold up to four people, who will be able to enjoy bright rooms with modern aesthetic details, which are unique for their style, privacy, and outstanding services. A spectacular terrace right above the corner offers such a privileged view of the city, contributing to create a dream atmosphere to chill, relax, work or share some special time with friends. This is a true oasis in the coolest and safest area of Palermo Soho.
Seis departamentos de gran categoría, nuevos, exteriores y luminosos, para 1, 2, 3 ó 4 personas. Amplios espacios decorados con gran estilo, que son únicos por su privacidad, su equipamiento y sus servicios de inmejorable calidad. Una espectacular terraza en esquina que ofrece una vista privilegiada y un ambiente soñado para relajarse, descansar, trabajar o compartir reuniones con amigos. Un verdadero oasis en la zona más cool y segura de Palermo Soho.
Equipment & Services / Equipamientos y servicios: